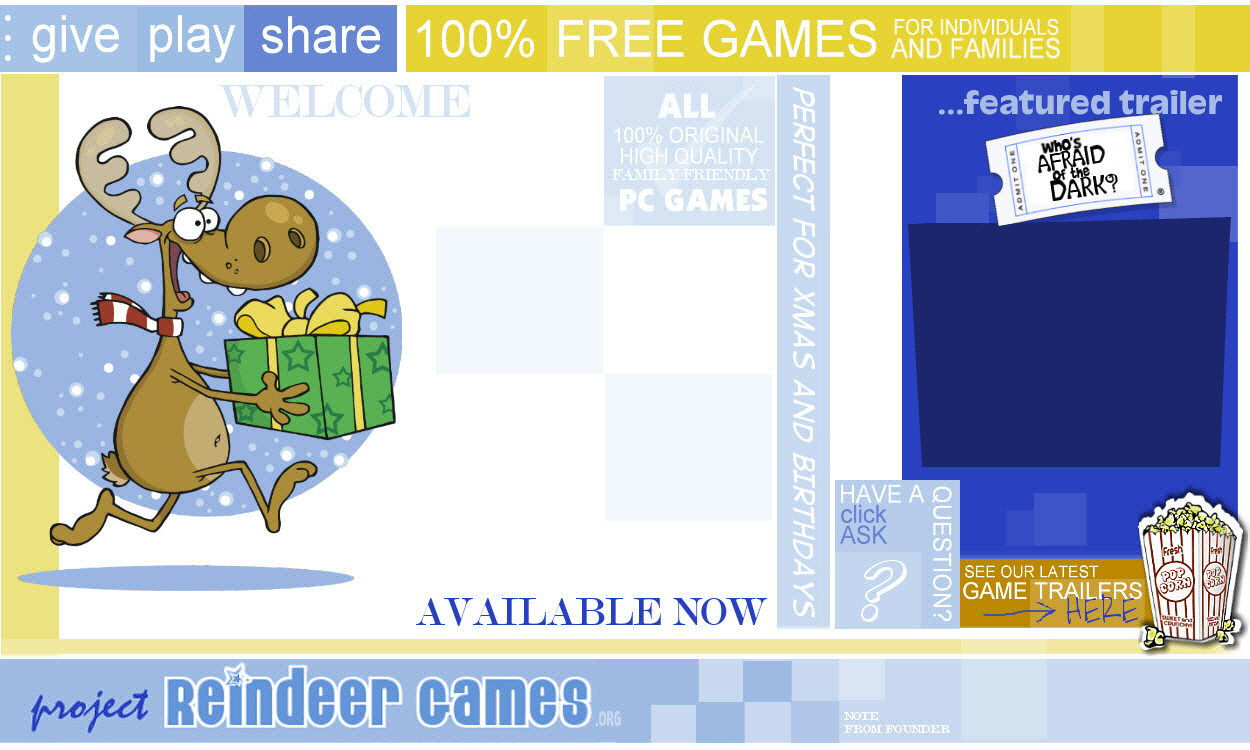 Each game can be easily downloaded and played in just minutes, or if you wish to give or share a game, each game easily fits on any USB stick and they are all 100% FREE!

All PRG Titles are created in-house  and are family friendly and safe. All our titles can be played on just about any Windows laptop or desktop. (an internet connection is not needed)
out just how easy it is to give, play and share

our games. To see what Free Games are

currently available click on the "GAMES" tab.







PROJECT REINDEER GAMES .ORG  GIVE PLAY SHARE EXCLUSIVE PC GAMES WITH FAMILY AND FRIENDS FOR FREE., ALL RIGHTS RESERVED. 
*
TERMS OF USE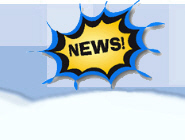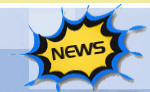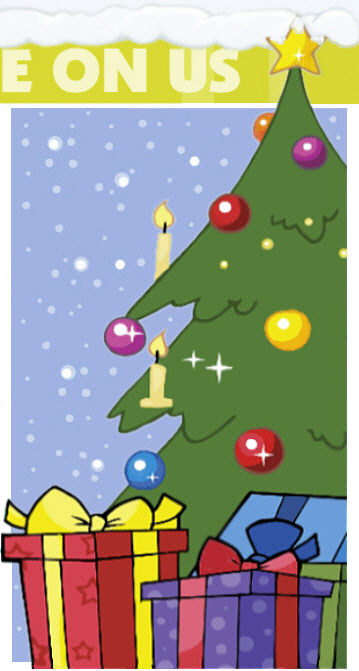 PROJECT REINDEER GAMES.ORG (PRG) is a

  non-profit site offering exclusive, fun, original

  PC Games FREE to families worldwide since 2014.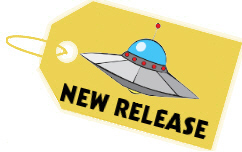 PROJECT REINDEER GAMES.ORG (PRG)

IS A NON-PROFIT,

NON-COMMERCIAL SITE