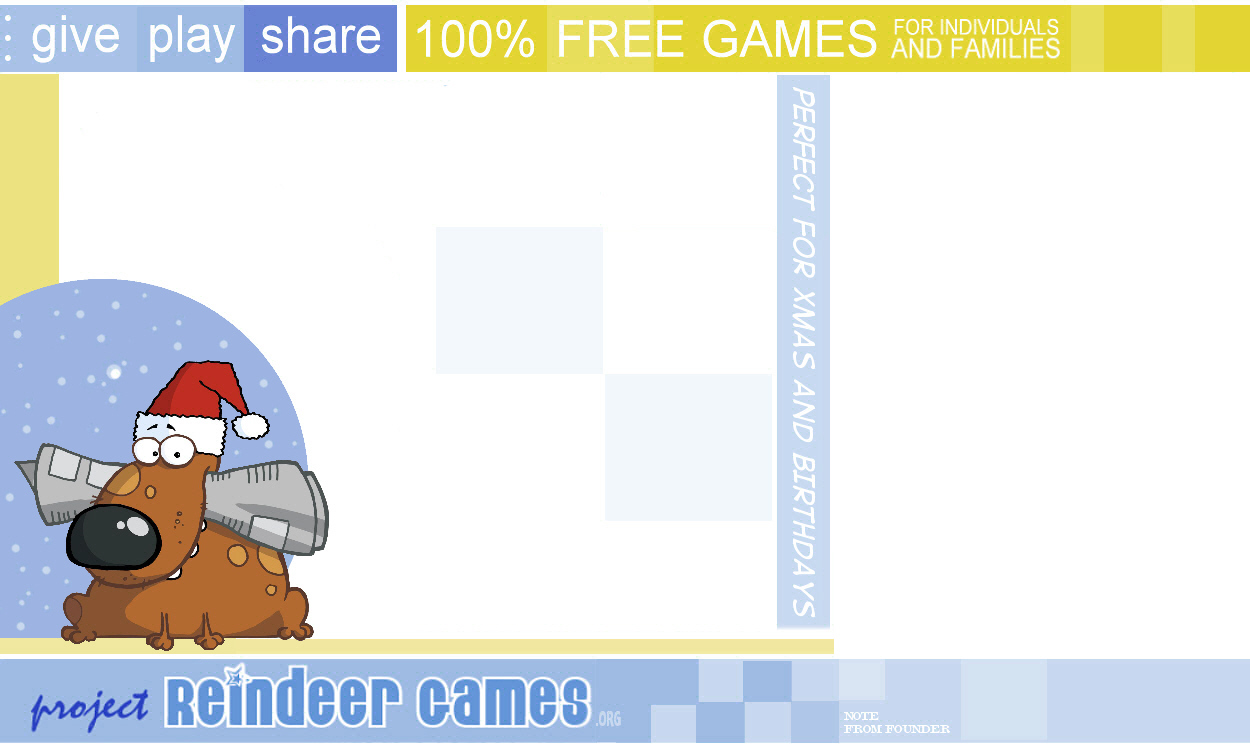 >>>While THOUSANDS of gamers and family share our games each Holiday season, please remember Project Reindeer Games are available 365 days a year, so even if the Holidays are over, our games are still FREE to give, play,and share all year round! So help spread the word :)


PROJECT REINDEER GAMES .ORG  GIVE PLAY SHARE EXCLUSIVE PC GAMES WITH FAMILY AND FRIENDS FOR FREE., ALL RIGHTS RESERVED. 
*
TERMS OF USE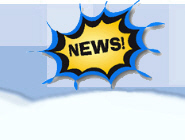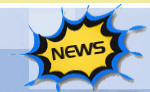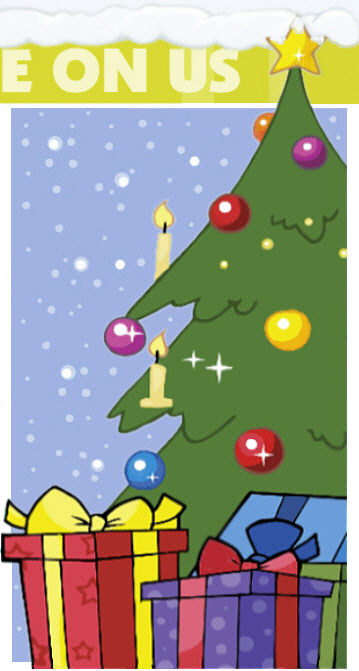 >>Dr. Fink News Bulletin... Dr. Fink's Rush Delivery

has been patched and version 1.2 is now available.

As requested the Green flask is now "greenier"...

>BIG NEWS!!!.. "Saving Bumboo Bay" our pirate

inspired arcade action game is now available.  Enjoy a Caribbean  Adventure on us!!  

PROJECT REINDEER GAMES.ORG (PRG)

IS A NON-PROFIT,

NON-COMMERCIAL SITE

> ..well another Holiday Season has come and passed and thanks go out to everyone who gave, played, and shared our games this year. 2014 is shaping up to be another great year here at PRG, we have a real "treat" coming for everyone.. stay tuned

Be sure to check back for new updates..